If you've never watched the Netflix Original series, You, I'd suggest you check it out if you're into psychological thrillers.
The series follow a seemingly friendly guy name Joe Goldberg who meets this cute young woman, Guinevere Beck aka "Beck" , at a bookshop where he works. As the series goes on, viewers discover just how obsessed Joe is with Beck.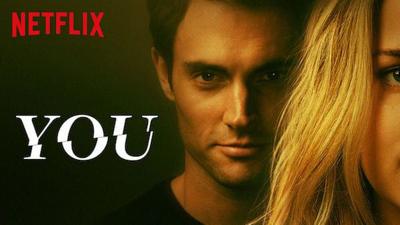 The series is based on a novel by Caroline Kepnes of the same name.
Disclaimer: I am not a mental health professional. Therefore I cannot diagnose anyone. However, based on the characteristics and actions of Joe Goldberg, there's a slight chance that he would have been diagnosed with Obessive Love Disorder, or maybe not. However the series is awesome and I thought it'd make a great segue.
---
So what exactly is OLD?
Unlike erotomania, which is an individual's paranoid delusion of someone else (most times a celeb or someone theyve never met) being infatuated with them, the person being obsessed over are alive, real, and someone they may even be romantically involved with However, both erotomania and OLD are considered attachment disorders. ( Borderline Personality Disorder is also another attachment disorder)
---
Symptoms of OLD:
Posessiveness/Controlling behavior

Overwhelming attraction to one person

Obsessive fanatasies about the person

Inability to accept rejection

Popping up/stalking

Extreme jealousy

Low self-esteem

Making/drawing images of the person or obsessive thoughts

Going out their way to spending an excessive amount with the other person

Desire to "protect" the person
---
DANGERS
I've recently published a nouvella where O.L.D. is mentioned just to bring some awareness to the disorder. In the story, one of the characters becomes obsesseed with a coworker.
You can check it out below:
Click here to purchase or hear a sample of the audiobook.
---
Treatment
PSYCHOTHERAPY- As always, seeking a licensed mental health professional is highly recommended. Medication may be prescribed, as OLD is often a disorder attached to other underlining mental illnesses.
---