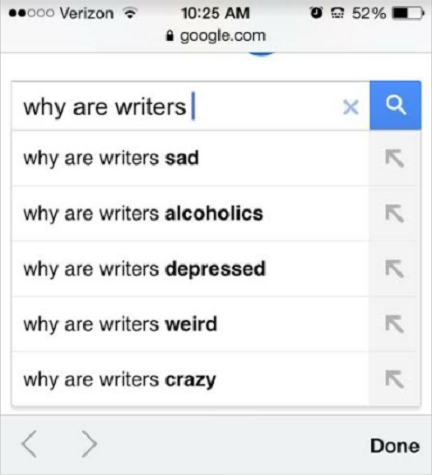 I think I may or may not be going through another bout of Writer's Depression  and I hate. It makes me feel miserable and wonder why I write. I struggle with vanishing from social media and ive deleted a few Instragram accounts in the past for my author page. Then I have to start over with a new account and grow my followers again once the depression has lifted. And it's not like I can just not write anymore otherwise I feel Writer's Guilt. I hate being a writer. I hate that creatives, especially writers, are more prone to mental illness and depression. It's great suffering being in your thoughts with negative self-talk. I feel like my shit sucks and I don't know why I continue to write.
I also believe that when I blogged about 11 Things Ive Learned the Hard Way About Being an Indie Author & Finding Your Purpose/Gift I had been depressed. There was two other writer who read that post and it discouraged them from publishing. I want to say that it was more than likely own self-loathing talking when I posted it. I still feel awful about that.
---
I am currently working on this:
 My fear is I wont be able to do justice to the powerful message.
---
Althoug i'm no artistic genius I can relate to Van Gogh. 
I really hope you watch the 13 minute video below.  It's a peek into the world of creatives dealing with depression,
There is also an impressive Hulu documentary on the life of Vincent van Gogh called Loving Vincent, 
" It is the first fully painted animated feature film."-https://en.wikipedia.org/wiki/Loving_Vincent
---
And because i'm also a poet, I may also have the Slyvia Plath Effect
---
My mother was/is a writer. My daughter is also a wonderful writer. My fear is that i've passed on that gene to her. She often go through phases of depression, announcing that she's quit writing, then I'll find her typing away on her laptop writing chapters to a new book.