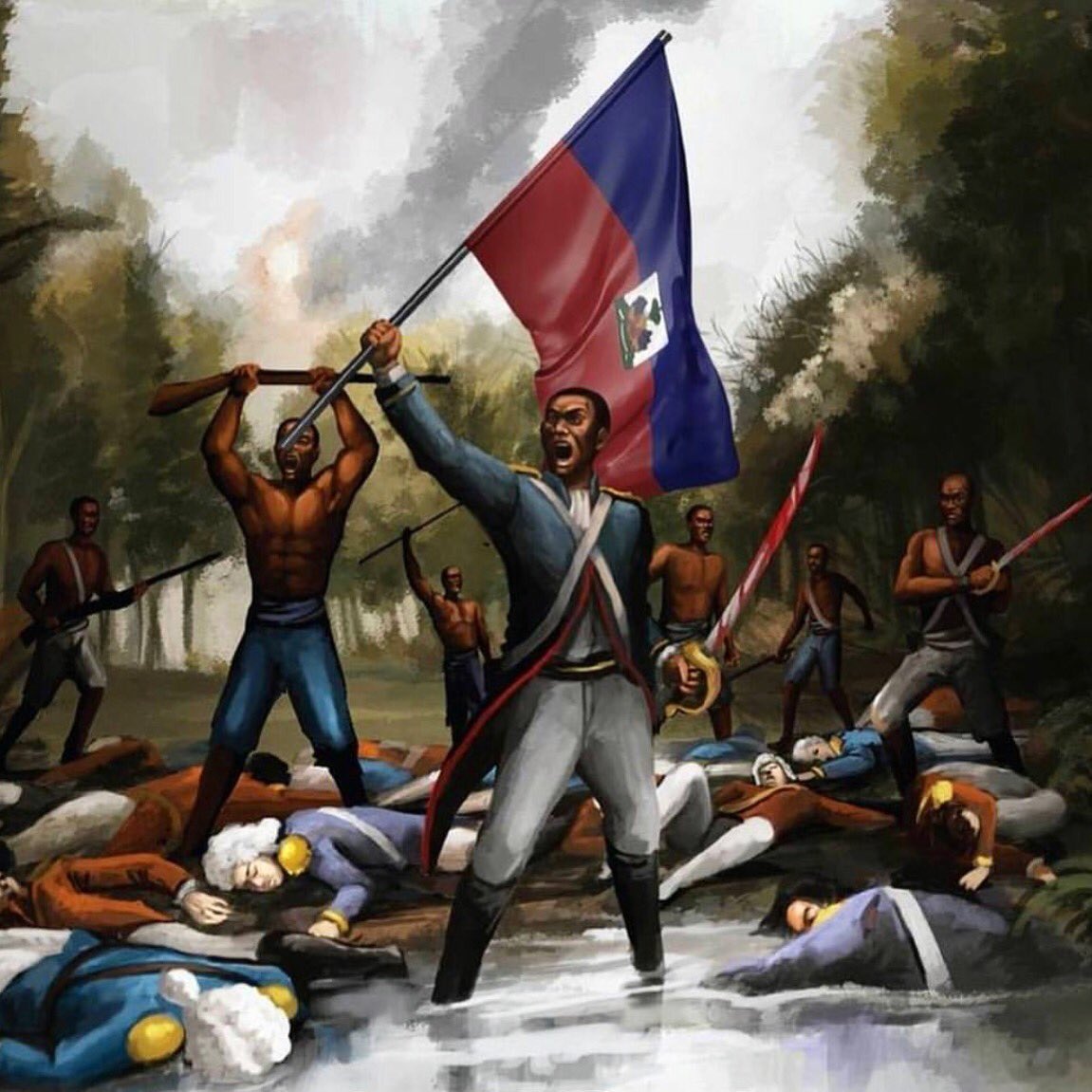 Haiti became the first black republic on January 1st 1804. I wanted to dedicate a blog on the Haitian revolution and a Haitian tradition many Haitians, including myself, practice every year on January 1st. But first check out this  video on the Haitian revolution.
---
New Year's Haitian Tradition
Go to any Haitian household on New Year's and you'll most likely find a big pot of soup joumou on the stove.  This isnt to celebrate the new year, but to celebrate Haiti's independence day.
Start With: 2 lbs of pumpkin squash–kaboucha, substitute: butternut squash and lots more good stuff Preparation time: marinate meat overnight, 45 minutes-prep time, cooking time-1 hr 30 minutes.
Marinate the meat the Night before
2 lbs of beef marinated overnight with
3 cloves of crushed garlic, 1 tsp of thyme
1 tsp of fresh black pepper
1 medium shallot
1/4 tsp scotch bonnet
3 scallions
juice of 2 lime
1 tbsp of kosher salt
1 tbsp chopped parsley
Ahead of Time:
Soup Stock:
beef leg bones: 2-3 lbs, cut into 2" pieces
1 onion
2 carrots
2 stalks of celery
parsley, salt, and pepper to taste
Boil for 1 hour, add enough water for 12 cups of stock or substitute store-bought, sodium-free stock.
Vegetables
2 lbs of pumpkin squash–kaboucha, substitute: butternut squash
4 big carrots, medium slices
3 celery stalks, cut in medium cubes
2 medium leeks, cut lengthwise, in 2 pieces, half or third the length
2 medium turnips, peel, cut in medium cubes
3 medium Yukon gold potatoes, peeled, cut in medium cubes
1 lb cabbage, sliced & cut in med. sizes
12 cups of beef stock or store-bought sodium-free stock
2 tbsp of olive oil
Prepare your mise-en-place, clean, and peel all your vegetables.

In a large pot, add marinated beef with the olive oil,




add 2 cups of cold water, cook over medium heat for 30 minutes.

Cut squash into 3-4" wedges. While the meat is cooking in a medium pot in 6 cups of slightly salted cold water. Cook pumpkin for about 30 minutes on medium heat, covered. Drain, remove pumpkin from peel, puree and set aside.

Add pumpkin puree, simmer for 15 minutes.

Note: The soup broth should not be thick, after adding the Joumou puree you can always add more beef stock.

Adjust seasoning, salt and fresh black pepper to taste.